Whether it's forward or rearward facing, Britax Romer DUALFIX 2 R gives you all-round flexibility. With its 360° rotation function, placing and harnessing your child is simplicity itself. As is changing the position from rearward to forward facing.
Good to know: The DUALFIX 2 R was a test winner in the car seat test of Stiftung Warentest (05/2020), with a rating of "GOOD" and a grade of 2.4 in the group "birth to 18kg". In the category "Safety" the DUALFIX 2 R even reached the grade of 2.1.
A revolution in harnessing
At the press of a button DUALFIX2 R can be turned towards the open car door, making it easy for you to place your child in the seat and fasten the harness. Then turn the seat back to the desired position until it locks in place and you're ready to go for a spin.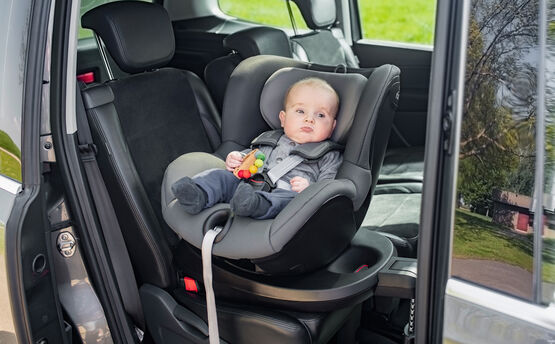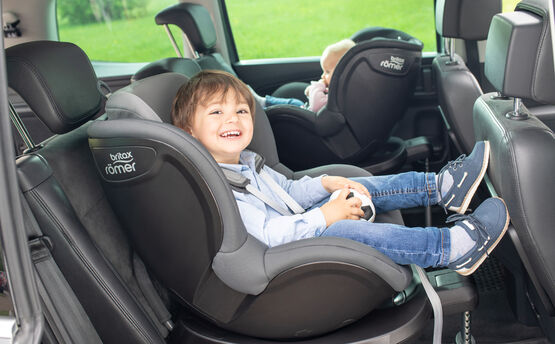 Change direction in a spin
DUALFIX2 R always points you in the right direction. You can use the seat up to 18 kg rearward facing, and the short rebound bar provides increased leg room. Or you can turn the seat to forward facing, at the press of a button, as soon as your child is big enough.
Made for all-round comfort
No matter whether your child wants to curiously see the world or sleep peacefully in its seat, DUALFIX2 R with its multiple recline positions can be adjusted to the most comfortable position for your child. Even while you're on the go.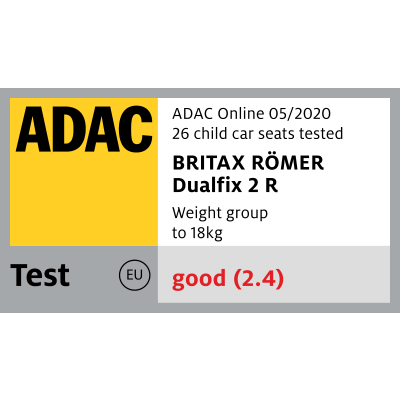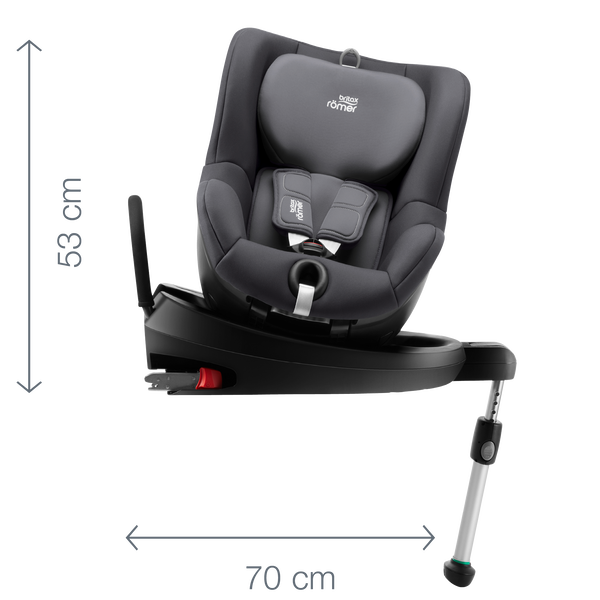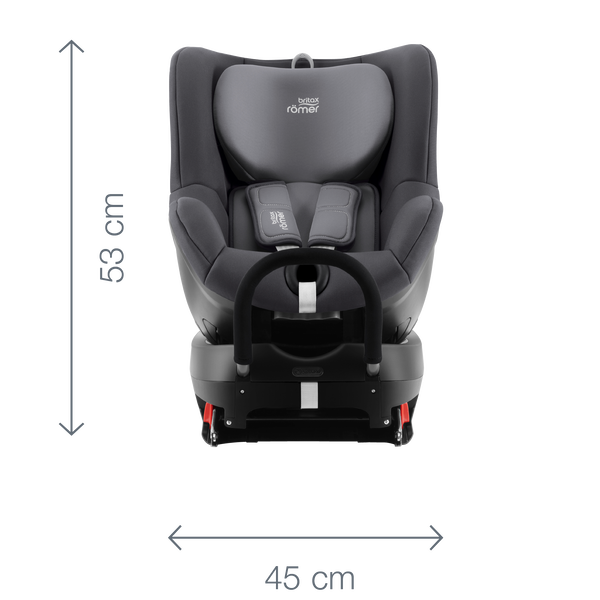 2 years manufacturer's warranty "Door-To-Door"
2 years manufacturer's warranty "Door-To-Door"