The portable KID II provides superior safety for older children within a lightweight shell that can be easily moved between cars and secured by 3-point seat belt.
Good to know: The KID II has been tested by ADAC (ADAC Motorwelt 11/2015) with a rating of "GOOD" and a grade of 1.8.
Offering an additional level of protection, KID II is a highback booster seat with deep, softly padded side wings that are designed to give the comfort and safety that older children need when they are travelling. It provides head-to-hip protection for your child and ensures that every journey is safe.
Perfect fit for growing children
Quickly and simply installed using the car's 3-point seat belt, KID II's seat belt guides automatically adjust as you change the height of the headrest. As a result, the seat belt is always correctly positioned to provide the correct fit for your child. And the lightweight shell makes it easy to transfer the seat between cars. As your child grows and their shoulders get wider, the V-shaped backrest ensures a comfortable fit throughout.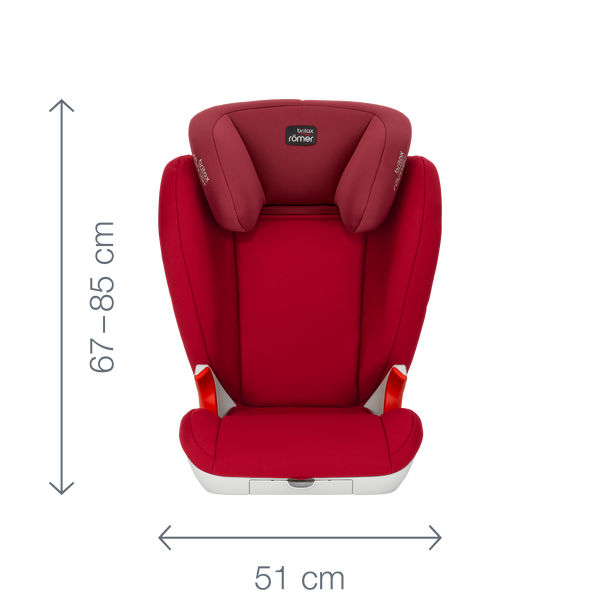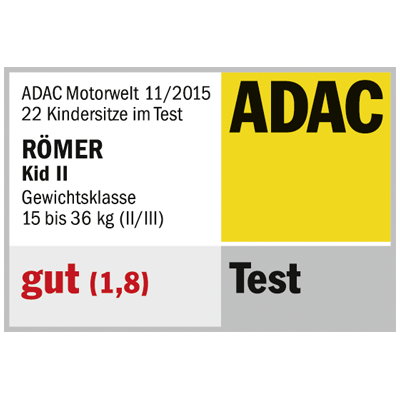 2 years manufacturer's warranty "Door-To-Door"
2 years manufacturer's warranty "Door-To-Door"