Britax Kidfix I-Size car seat 15-36 kg
Parents looking for a safe car seat for their older child should take a look at the newcomer from Britax Romer. The Britax Kidfix I-Size car seat, which meets the standards of the latest I-Size standard, offers the highest level of safety combined with comfort for your child. The isofix connectors facilitate installation in the car and further stabilise the seat. Additional shoulder belt and lap belt guides ensure that the braking forces acting on your child's body are evenly distributed over the covers. The Kidfix I-Size seat features an advanced side protection system.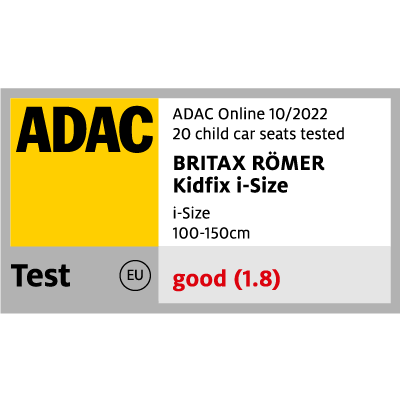 Advantages
The highest level of protection
The new KIDFIX i-SIZE has been designed and certified to the new i-Size standard, making it the safest* KIDFIX ever. Every element of the seat has been developed with maximum protection in mind. The proven XP-PAD, SICT and SecureGuard technologies, combined with a redesigned seat with optimum crashworthiness, provide comprehensive protection.
* The safest KIDFIX ever in Britax Römer 2021 internal tests.
Comfort and practicality at its core
The KIDFIX i-SIZE has comfort and practicality as standard. Well-padded soft fabric covers and precisely positioned air vents in the shell keep your child comfortable even on long journeys. The slimline design allows three KIDFIX i-SIZE seats to be fitted to the rear bench seat in most cars, and markings on the headrest help parents to adjust the height of the headrest on every journey.
Sustainability
Protecting what matters most: our mission is to provide safe, comfortable, sustainable and easy-to-use child mobility solutions. Just as we care about children and their safety around the world, we also care about the world they grow up in, taking many steps towards a more sustainable future. The KIDFIX i-SIZE, our first 100% carbon-neutral product, is an excellent choice in terms of safety you can trust, as well as sustainability.
Carbon Neutral, GREEN SENSE & Made in Germany
Together with our partner TÜV Rheinland, we calculated the product carbon footprint (from cradle to customer gate) for the KIDFIX i-SIZE seat: approximately 19 kg CO2e. We are constantly working to reduce it, bearing in mind that certain materials are necessary to ensure the main goal: the safe transport of children. Not only is the KIDFIX i-SIZE carbon-neutral, it is also made in Germany and is packaged in plant-based bags and recycled cardboard from responsible sources. It is available in three stylish GREEN SENSE versions and the fabric covers of this collection are made from 100% recycled PET plastic bottles.
Specifications
Forward facing: Forward facing 100 - 150 cm
Dimensions (H x W x D): 63 - 83 x 48 x 42 cm
Product weight: 6.7 kg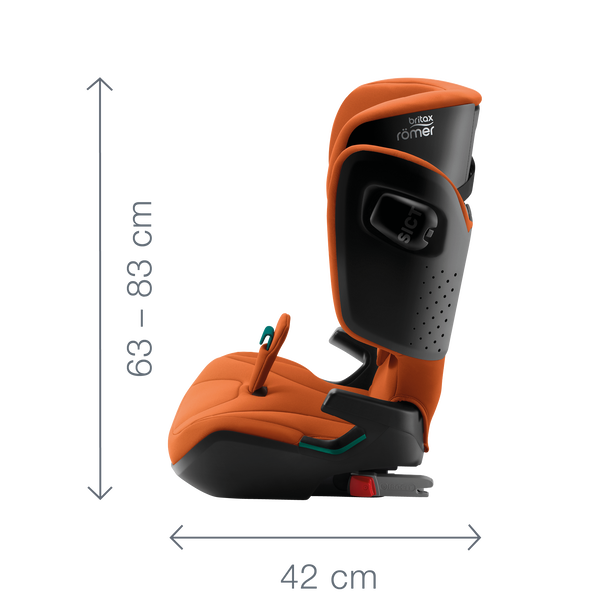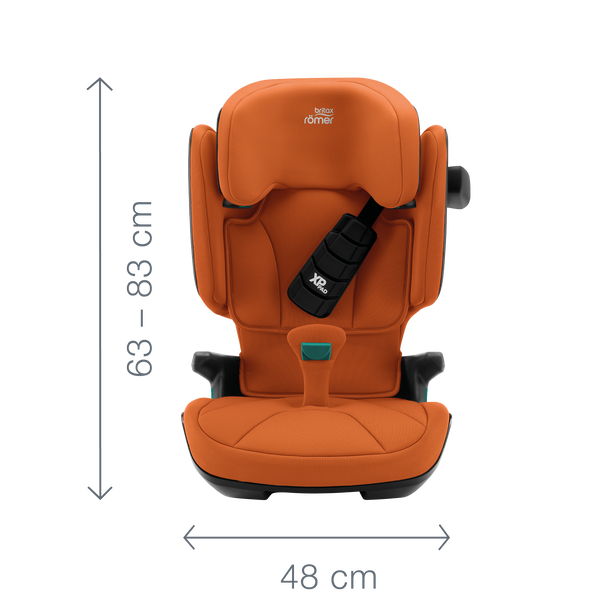 ADAC child seat test in autumn 2022
2 years manufacturer's warranty "Door-To-Door"
2 years manufacturer's warranty "Door-To-Door"