Lifetime manufacturer's warranty
Lifetime manufacturer's warranty
---
The MACLAREN QUEST ARC is without a doubt one of the best and most stylish "spoon"-type strollers in the world. We can be sure of this because this MACLAREN model offers comfortable, safe and problem-free strolls by parents with their loved one. The most modern technology, excellent practical solutions and an exclusive design give all its users many wonderful moments with their loved ones.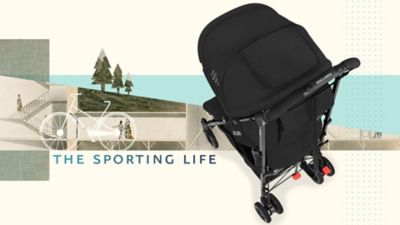 The MACLAREN QUEST ARC stroller – equipment and technology applied.   
Durable, light and failsafe chassis.   

Extremely manoeuvrable and stable rear two wheels.   

Swivelling, block able front wheels.   

Large seat has an integrated, adjustable backrest   

Five-point belts protect the child in an accident without grazing or injuring its delicate skin.

Fully adjustable large hood, goes with other elements of the set.

Colourful rain cover protects the child against bad weather.   

Carefully made easily accessible shopping basket, very useful for daily shopping   

Backrest may be lowered to reclining position.   

Comfortable, adjustable footrest   

Upholstery easily removable and washable   

Foam-filled comfortable arm supports.   

Delicate, failsafe brake on rear wheels ensures gently and certain braking. 

The back of the hood has a pocket for items that might be needed during a walk   

Easily foldable construction, can be folded with just one hand.

The stroller's light weight makes it easy to transport   

Very useful optional extras available.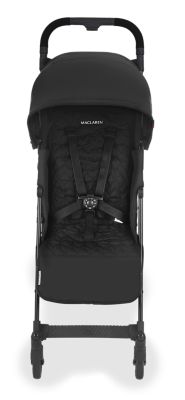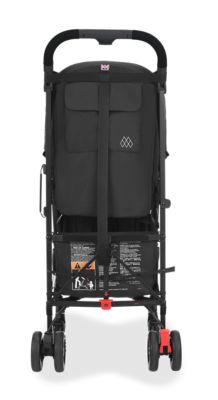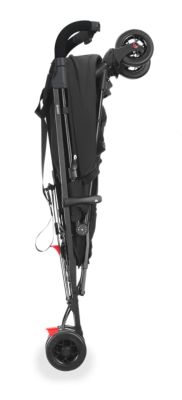 Technical details: 
Folded chassis with wheels 95x32x34 cm.
Weight of stroller version 6.1kg.
Seat width 33cm.
Type of seat: traditional.
Seat can be fitted in two directions: no.
Car seat attachable: no
In a set:
Maclaren Quest Arc stroller

raincover
All MACLAREN strollers enjoy the recognition of customers all over the world. Thousands of modern and active families have trusted it already. Full functionality, high level of safety and a tasteful design mean that models like the MACLAREN QUEST ARC beat the competition by a mile!