On special offer
Recommended
The MACLAREN TECHNO ARC stroller – what distinguishes it from other strollers is its surprising lightness, manoeuvrability and comfort for children and their parents. The TECHNO ARC, unusually mobile and versatile, was designed by experts in England.
The MACLAREN TECHNO ARC has all the desirable features of strollers – it is made of the highest quality materials, thanks to which it is very durable and fully adaptable to the changing needs of modern parents. Apart from that, the TECHNO ARC will surely satisfy the taste of parents who appreciate elegance and unpretentiousness. In this colour version, silver elements interplay with black ones, creating a particularly successful and elegant combination that reflects the good taste of the carriage's owners.
MACLAREN TECHNO ARC - features
The wheels, made of wear-resistant foam, are very durable

The front wheels of the MACLAREN TECHNO ARC rotate, but can be blocked

Carriage has a very light chassis o f aluminium alloy, which makes it much easier to transport.   

Carriage has a very wide stroller seat, providing comfort to even a larger child.

Backrest can be folded lying down with one hand   

Backrest can be adjusted to 4 positions.

Length of footrest fully adjustable, giving the child full comfort regardless of the length of its legs   

At the back of the carriage is a pocket for items that might be needed during a walk.

The wheels have very good shock absorption, thanks to which the carriage remains stable on every surface 

The hood effectively protects the child against the sun and other unfavourable weather conditions, ensuring him of a safe trip in good conditions.

The backrest very effectively keeps the child's head in a stable and safe position, which is particularly important for the youngest children.  

5-point safety belts, stabilising the child's position in the seat, possess additional to protect the child's shoulders from abrasions and injuries.

The carriage comes with a ran cover that may come in useful in the autumn.

At the bottom of the carriage is a roomy shopping basket.
The TECHNO ARC is the result of many years of experience by specialists from MACLAREN and of their search for the best solutions for comfort and safety in strollers. This model has earned the recognition of parents and their children all over the world because it fulfils its task excellently in both urban and suburban conditions. Thanks to the use of the best possible materials and production technologies, the MACLAREN TECHNO ARC is way ahead of the competition and ensures its users can take wonderful long walks with their loved ones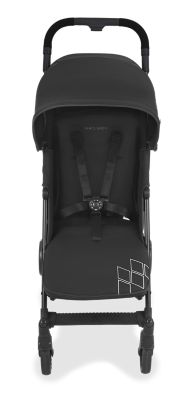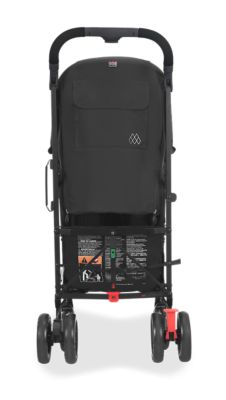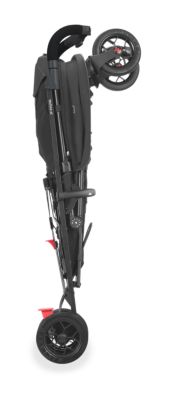 In a set:
Maclaren Techno Arc stroller

raincover
Technical details:
Folded chassis with wheels: 104x26x38 cm.

Weight of stroller version: 6.2 kg.

Width of seat: 33 cm.

Type of stroller seat: traditional.

Seats attachable in two directions: no.

Manner of adjusting height of handle: telescopic.

Adjustable height range of handle: 104-111 cm.

Possibility of attaching car seat: no
Lifetime manufacturer's warranty
Lifetime manufacturer's warranty