After a long day, give yourself some peace of mind and rest easy knowing that your baby is sleeping in the utmost of luxury, only an arm's reach away. The Maxi-Cosi Iora bedside sleeper is sophisticated, adjustable and has the most comfortable mattress your baby could ever dream of. And just because it's time to sleep doesn't mean your bonding time has to end. Thanks to the Iora's five different height positions and easy co-sleeping slide function, your baby always fits perfectly next to you. Going away for a little trip or a sleepover at granny's house? No worries. You can easily fold and take the cosy Iora with you in its convenient travel bag.
There's simply no better way to end a day of discovering than with a safe and sound night's sleep. Whether you need to feed, change a nappy, or apply fresh sheets in the middle of the night, all the essentials are within reach in Iora's large storage basket.
And when you are ready to give your little one their own space? Simply move Iora to your baby's room. Its comfortable mattress and sturdy frame are perfect to double as a stand-alone crib and the familiar environment will ensure a peaceful night's sleep.
The Maxi-Cosi Iora. At the end of the day it's all about comfort.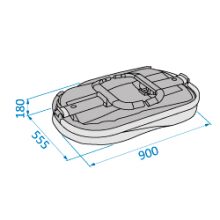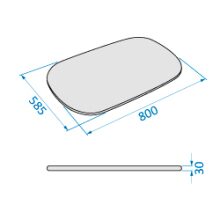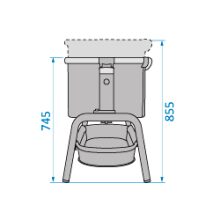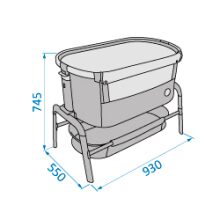 2 years manufacturer's warranty "Door-To-Door"
2 years manufacturer's warranty "Door-To-Door"